This past weekend, Eric decided to spend his Holiday/Birthday weekend racing in circles, fast! Eric took on two criterium races at the Tour of Buffalo – The SUNY Erie Crit and the Downtown Crit. Each are 40 minute races elbow to elbow with 30 riders.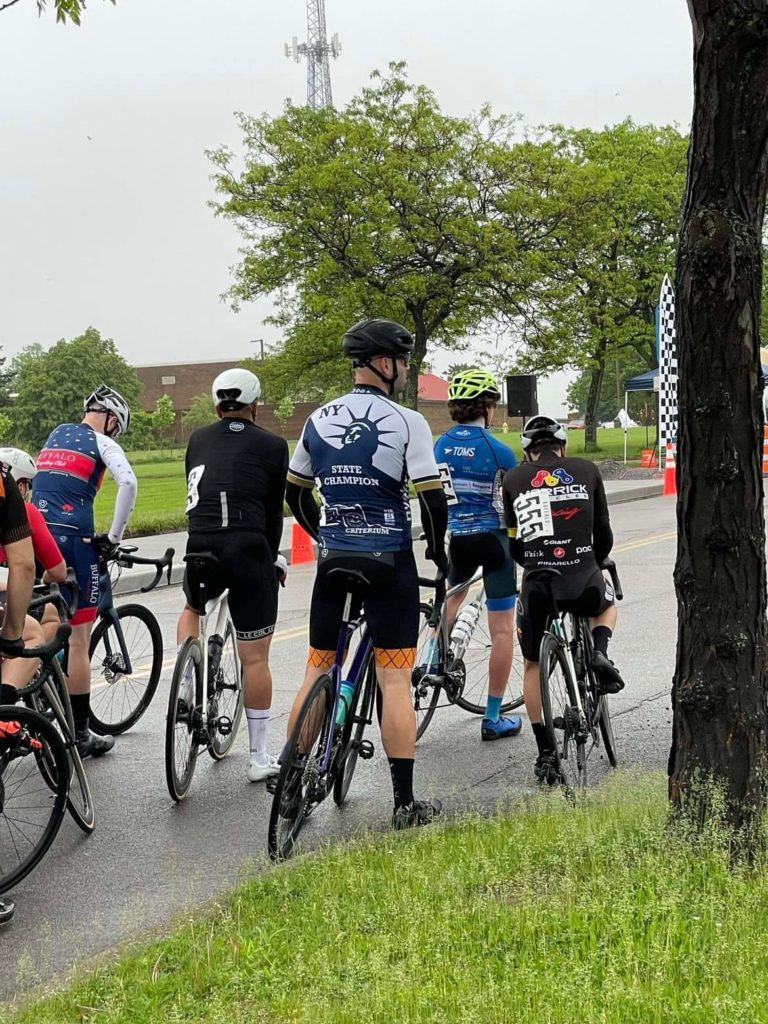 Stage 1 – SUNY Erie Crit. Eric recounts starting the day wet, "It was raining plus construction on the course which previously [put] a lot of sand and dirt on the roads." He later told the team that the roads were so slick he "…was forced to lower his tire pressure drastically." Just before the start of his race, Eric had a slice in his rear tire forcing him to switch out to his trainer set rear wheel. As the race started Eric noticed that three riders broke away up the road, with ten people chasing. Dealing with "two crashes right off the bat" allowed him and the chase group to "bridge up and form a group of seven that stuck for the rest of the race." The pace went out "hot" but for Eric we know that isn't an issue. He is built for crit racing and can certainly hang with the best of them. For the last three laps, as Eric pointed out, it was "…calm with no attacks or attempts to get away." It wasn't until the final corner…"right where there was a major crash the lap before. Rogue racing had a gap of approximately 20 meters going up the final sprint." Being down 20m may seem like a lot to most people and in a sprint finish it might as well be a mile but not for Eric. He managed to pull it back but was "pipped at the line" netting 2nd place overall. We are so excited for Eric for multiple reasons from this race: First, it gave him enough points to voluntarily upgrade to CAT 3; Second, he came out the other end while avoiding multiple crashes; and Third he landed on the podium of a big field.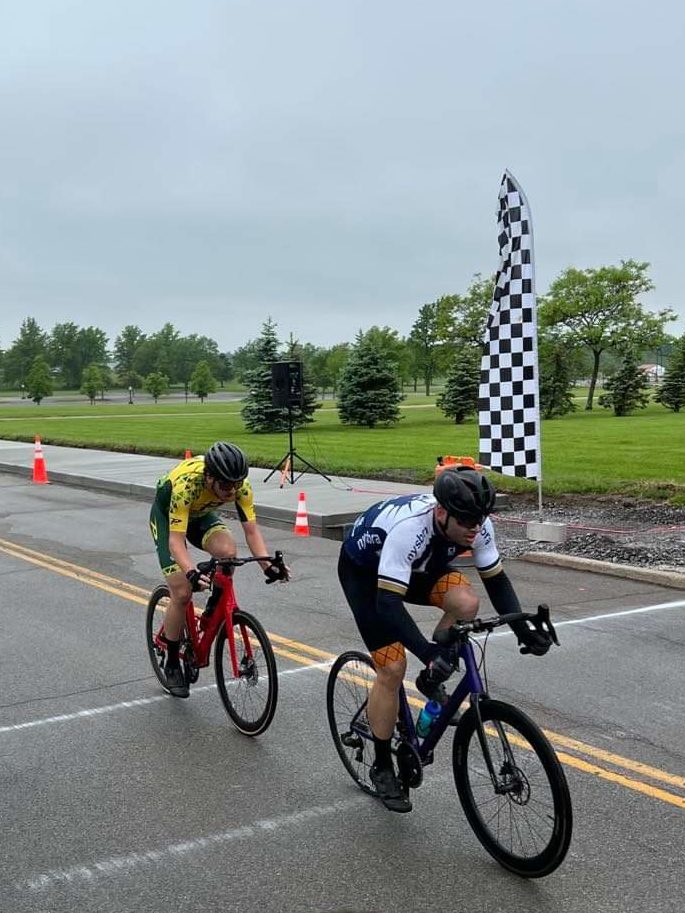 Eric decided to skip Stage 2 and instead did the 3rd Stage – Downtown Crit. Eric was less confident on this stage compared to Stage 1 due to the conditions of the pavement which featured "…multiple locations of broken asphalt, potholes, and manhole covers though the race organizers did an excellent job of sweeping out a bunch of stone and debris in the corners." Eric noticed the pace in Stage 3 was significantly calmer than Stage 1 but would later find out that there had been "…at least six crashes combined in the previous two stages including a big crash the day before that took out a GC (general classification) contender." Eric entered the race as the solo Chimp but found some help from Pursuit Racing's Ryan Snow, Mark Streb and Matt Flood. With the calm pace and a small team controlling the front, the field was still together with 4 laps to go. Knowing the course conditions and not wanting to be in the group going into the final few laps Eric attacked with two laps to go. He held this position up to the final sprint. He knew that if he had clean corners and kept the speed fast no one could go with him. Right at the line Eric would be ousted, literally by mere inches, to Pursuit Racing's Ryan Snow, who was fighting for the Overall General Classification Win. Officials had to go to the finish line's high speed camera to be able to tell who had won. It was indeed a "Matter of inches."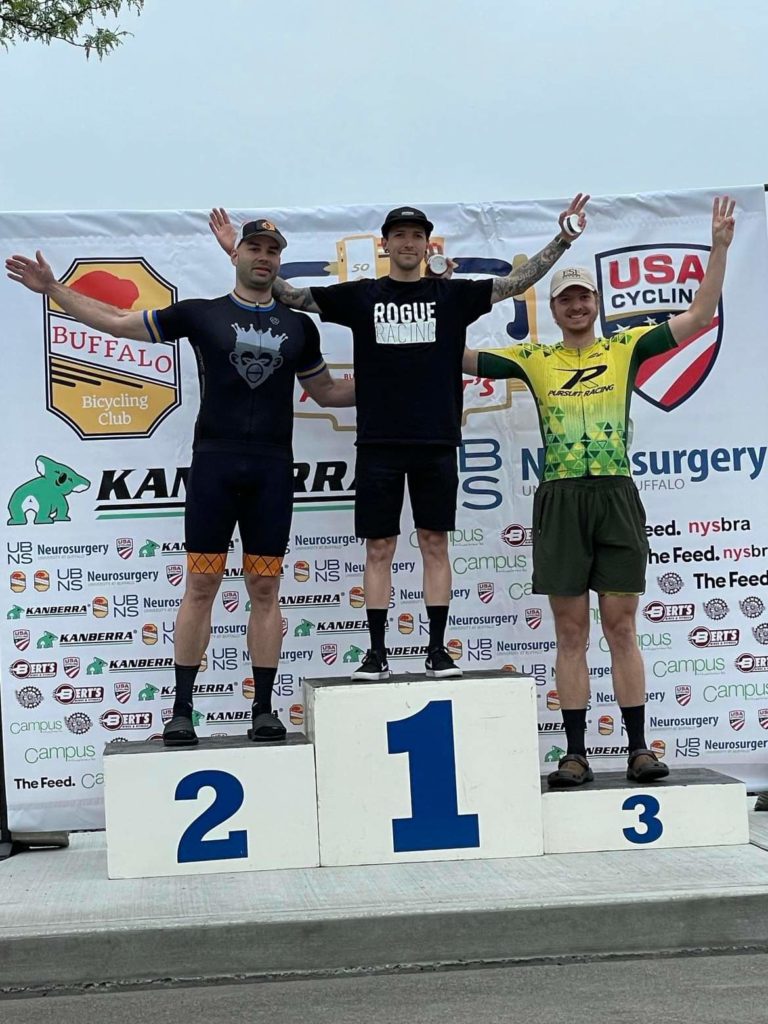 Two second place finishes wasn't all for Eric. These two podiums also put Eric 4th overall in the GC without even competing in Stage 2. Now he must take a mandatory upgrade and move his way up to CAT 3. We are so proud of Eric and thankful for his wife, Jordan, for keeping us up to date all weekend.
(Thank you David Tate for the edits of this post)