Many of us in the Northeast have those hidden corners of our homes where we go to train in the winter. Call it what you will, the Pain Cave, Zen Den, the dungeon, a dark room, the basement… They are not all equal. Some are lavish rooms that most people would be happy to call home, while others are stuck in a cold garage. Everyone knows our spaces well, and have a love/hate relationship with these torture rooms.
One commonality that all the Chimps have is that these places can be found in the basement of our homes. It's only fitting that these places of agony be deep within the earth and at times it can feel like the fires of Hell are around us. We Chimps also tend to be scantily clad while riding these miserable miles, most wearing only shorts, a heart rate monitor, and headphones (to help tone out the pain). But those are about the only similarities in our Pain Caves.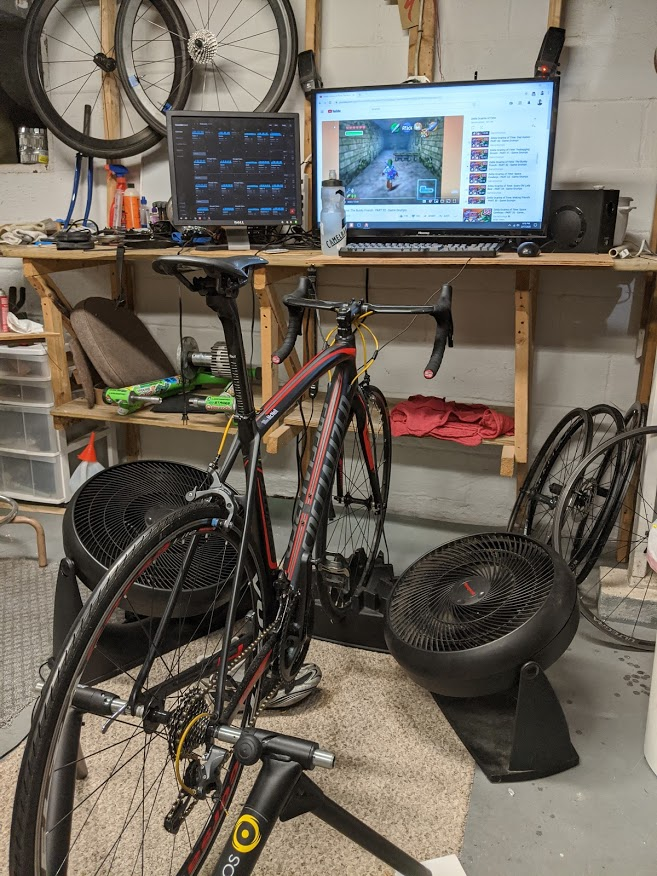 As Tater says, "This is my cave, there are many like it but this one is mine. Without me, my cave is useless. Without the cave, I am useless." While most of the team prefer Zwift over any other training program, there are a few that use TrainerRoad and Peloton. But that's not the only difference amongst this team. Most prefer the smart trainer but there are still several of us plotting away on dumb trainers and even rollers. Some of us are just stuck in the dark ages.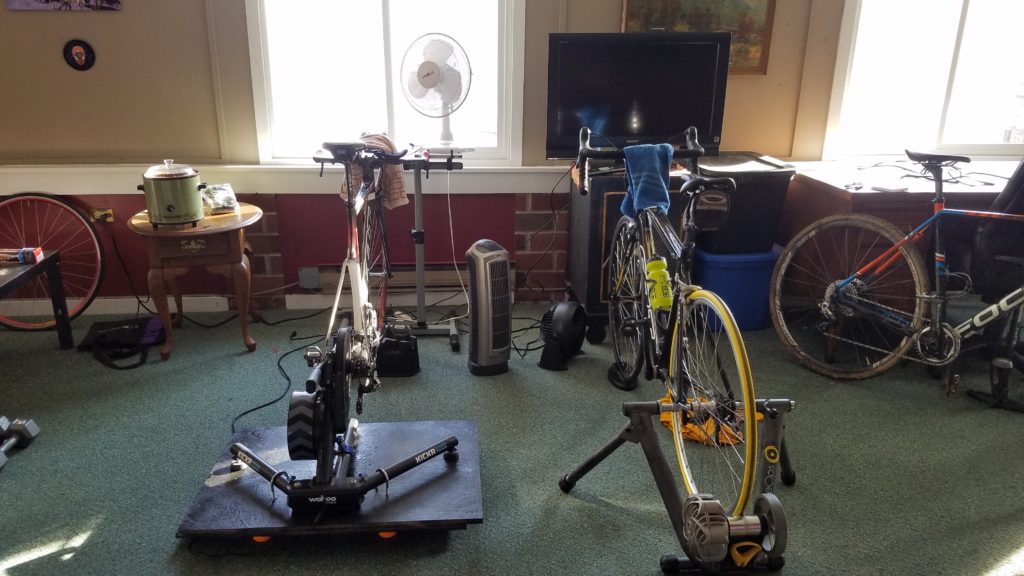 The entertainment of choice is also an interesting mix. While most of the team prefers in-app game footage, there are some that like to keep it simple and prefer a more traditional YouTube or Netflix setup. I bet the reason those that only watch the in-app video just wish they could look more like their avatar (I prefer to think I look more like Alberto Contador circa 2010).
The entertainment setups vary widely too. These items range from a computer and a big screen TV, to some having a laptop on a tripod stand, I have a projector and a laptop while McNeil has an 11 year old PC hacked together. Whatever it is, and however it works, entertainment is critical for those hours in the Cave.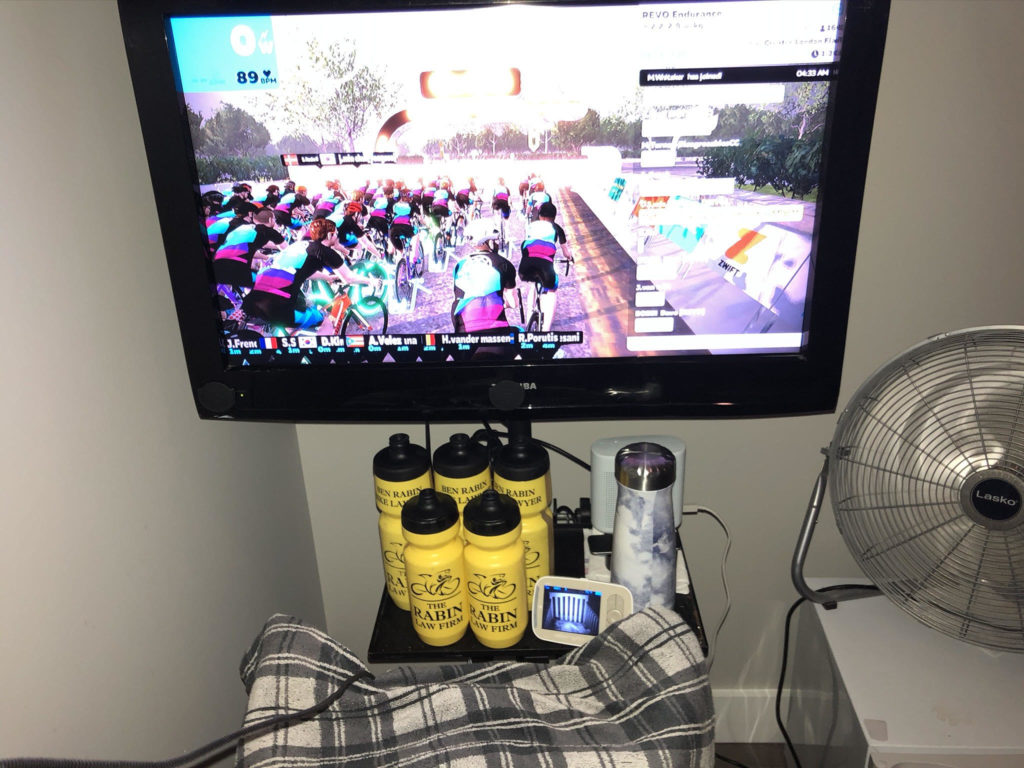 The last and most critical piece of the Pain Cave is what makes it suck less, be it a prized possession, a piece of equipment, a motivational poster, anything that helps make it suck LESS. Here we will not skip out what everyone wrote to see what are your prized possession and motivational tools to train indoors.
For Jon, it is the view out of his back window overlooking the wooded area behind his house, and Greg LeMond metal print.
Tony has a signed Chris Froome jersey framed (maybe that's still his dream as a mid-30s amateur cyclist, who knows).
Scott decorates his area with his numerous cycling trophies and awards, and there are a lot of those…
Fred… Well, Fred is a beast and just embraces the Suck, focusing on the concept that "Pain is Weakness Leaving the Body."
Deemer is very similar in that he embraces the suck, but at least does it with a holiday theme and Christmas lights.
For Rob, the loving husband that he is, just enjoys the company of his wife as she runs on the treadmill next to him.
Tate apparently doesn't need motivation, and is inspired solely by caffeine and the whirling sound of his pedals (and youtube).
Pat M enjoys the technology side of things, with his custom fan setup, but don't let that foul you, he also has a very nice cross-stitching that his wife made him.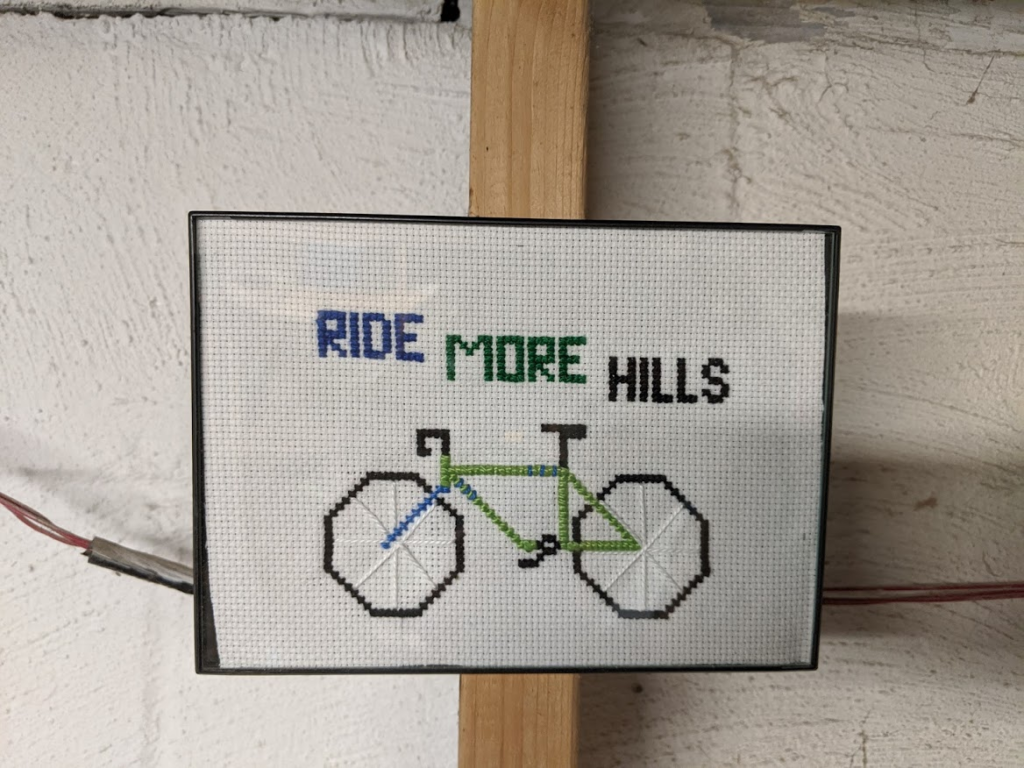 For me, it is the dream of one day having a fully built entertainment room for movies and trainer time.
Toby likes his friends, so he has a cave built for 6, with two TVs.
For Doner, his prized possession is his still-in-the-box smart trainer.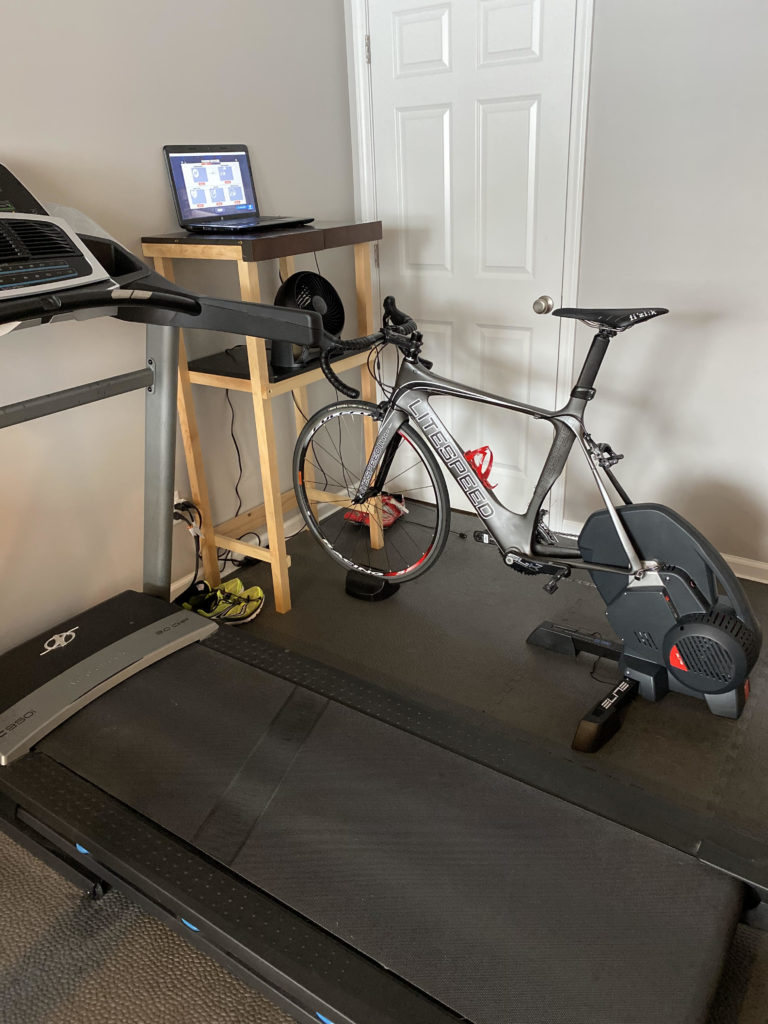 Now, Ben has the most prestigious item of all and he reminds us of it daily. The item that every Chimp wants, but only three have ever had their name bestowed upon it. Rabin, high above in this office of misery has the Salty Chimp of the Year trophy always reminding him why he rides.
While we each have our own Cave set up, there is comfort in knowing that we are all in this together. The sweat on the top tube, the puddle of salt water on the floor beneath our bikes serves as a sort of blood pact that we have all taken. To be better tomorrow, we need to work today.
There is no pain, just passion.

Josh Graves